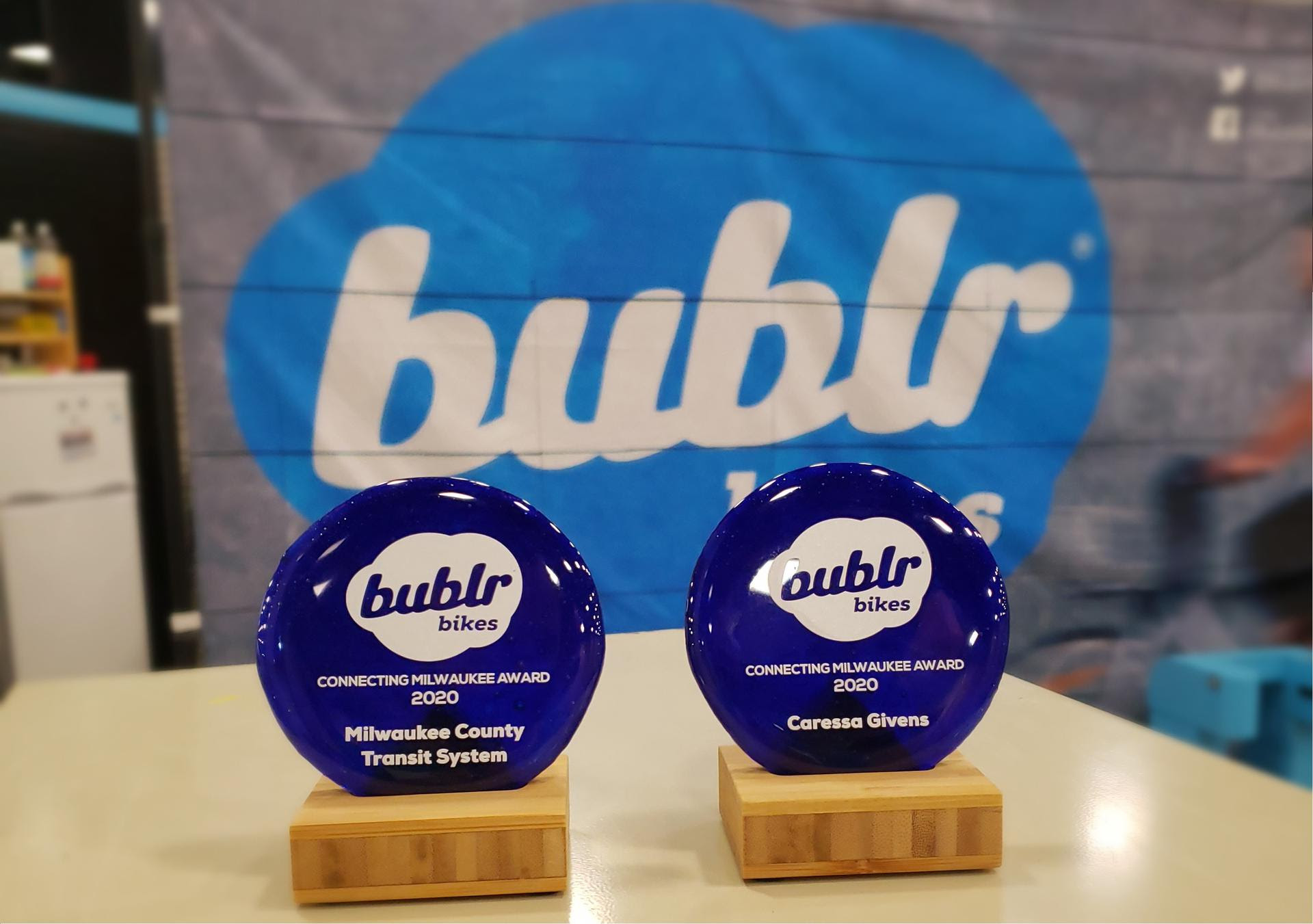 August 12th is the 2021 Bublr Bash – Bublr's 7th birthday party! You can purchase tickets in a minute but first, consider nominating someone (maybe even yourself) for the "Connecting Milwaukee" award. A big part of Bublr's mission is to connect the community, so we want to help acknowledge and celebrate other people in our community who are working towards the same goal.
---
That's right, Bublr's 7th Birthday is right around the corner on August 12th from 6:30pm to 9:30pm at the Bay View Wheel & Sprocket, with Vincent Van Great emceeing. There will be food, music, drinks, a silent auction, awards, and MORE! Get your tickets now, this is going to be an epic party. We still have sponsorships available and are also seeking silent auction items. There will also be a remove viewing option.
New Station Alert!
The Estabrook Park station just came online, a big thank you to Milwaukee County Parks, and Beer Capitol for helping to make this possible.
Coming very soon will be a new station at Crescent Apartments, with a big thank you to the Mandel Group for believing in multi-modal communities.
There will be a new station coming at the War Memorial Center before our next newsletter goes out. Another round of thanks to the folks at the War Memorial Center is in order for this one!
---
Bublr is updating our End User License Agreement. The entire agreement is only two pages long, so you should read it!