It's Time to Get Your Bublr Bash Tickets!
This year Bublr Bikes, Greater Milwaukee's Nonprofit Bikeshare, turns 7 years old! It's hard to believe that August of 2014 was 7 years ago, but here we are. To celebrate we are hosting our Annual Bublr Bash on Thursday August 12th from 6:30 to 9:30 at the Bay View Wheel & Sprocket located at 187 E. Becher Street. There will be free beer provided by Lakefront Brewery, hors d'oeuvre, and other food and drink available for purchase from Joyride Café. Vincent Van Great is hosting the event with DJ Shawna, Orlando Peñe, and Valerie Lighthart performing. We also have some great silent auction items lined up from Milwaukee staples including Purple Door Ice Cream, Tippecanoe Herbs and Apothecary, 88nine, Hue Vietnamese Restaurant, Outpost, Nail Bar, Historic Milwaukee, and Discovery World. On top of all that, we will be announcing the 2021 Connecting Milwaukee award recipients!
If you missed our Savvy Cycling class earlier this month, we have several more classes coming up.
August 11: 6pm to 7:30pm at 2021 N Doctor M.L.K. Jr Dr. (At Dream Bikes)
August 13: 6pm to 7:30pm at 1032 S. Cesar E. Chavez Dr. (At the Sixteen Street Community Health Center)
August 18: 6pm to 7:30pm at 422 W. Garfield Ave. (Near the Griot and Americas Black Holocausts Museum)
August 25: 6pm to 7:3pm at 1031 S. 9th St. (At Walkers Square Park)
September 8: 6pm to 7:30pm at 1701 E. Riverside Pl. (Near the Urban Ecology Center)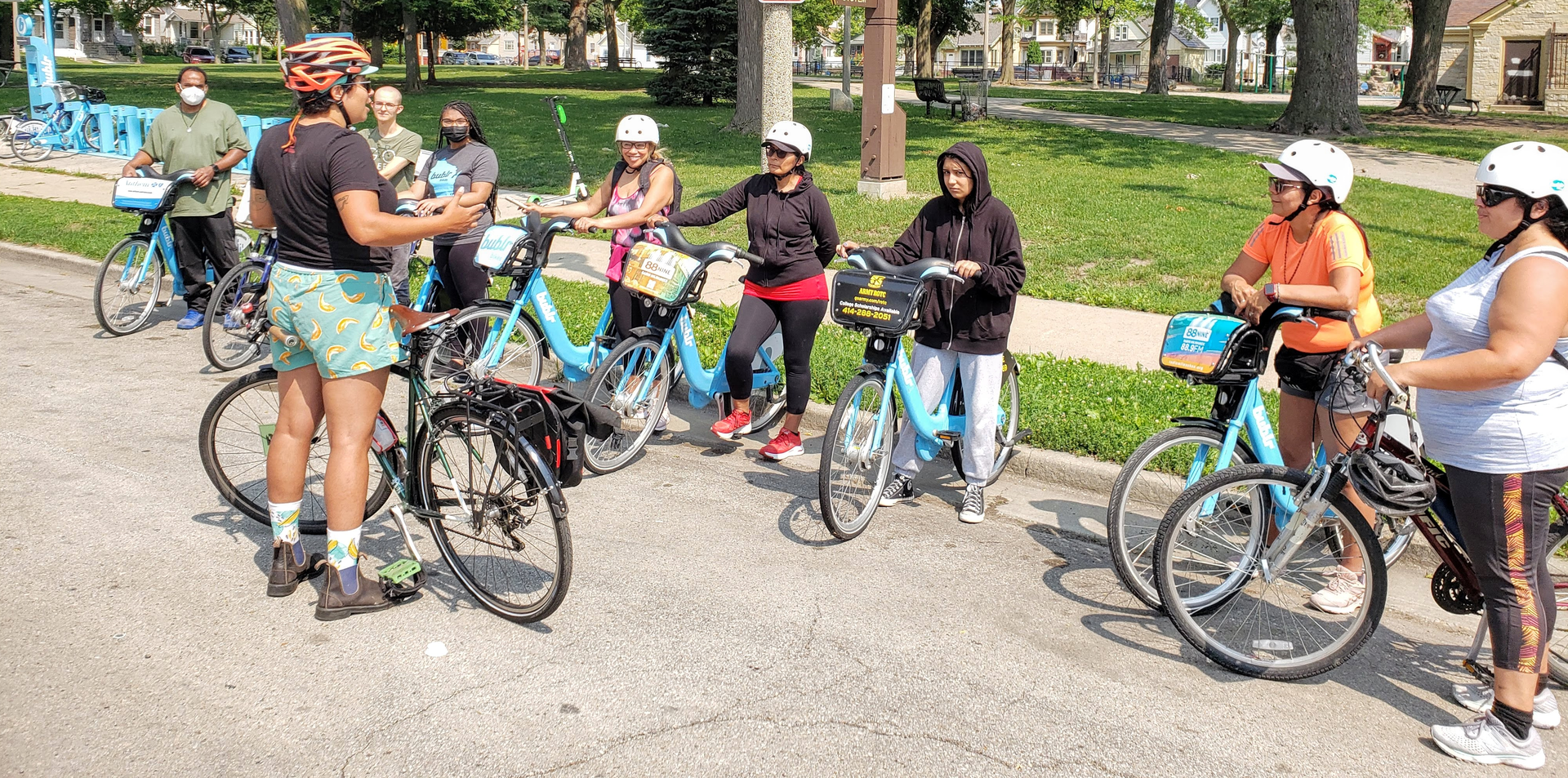 As a nonprofit, Bublr depends on Sponsorship to keep our pricing as low as possible and to help support our work in the community. We are thankful to all of our sponsors, but right now we'd like to give a big thank you to this year's Bublr Bash sponsors. As always, you can email our Sponsorship Coordinator, Kristi at kristi@bublrbikes.org to learn more.
In what is believed to be the first study of its kind, the public health benefits of U.S bikeshare systems are estimated to be $36 million per year. This is despite the fact that there are only about 100,000 shared bikes in the entire country.